The Intune troubleshooting portal can be used by Intune administrators to view information about a specific Intune user. It can be used to troubleshoot many problems for example, licensing problem, the devices assigned to a user, details about enrollment issues, compliance issues, app installation failure and much more. The Intune Troubleshooting portal can also give suggested remediation steps to resolve issues.
You need at least the HelpDesk Operator role (RBAC) to use the troubleshooting portal.
How to use the Intune Troubleshooting Portal
Go to your Azure portal
Select Microsoft Intune
On the Intune pane, in the Help and Support section, select Troubleshoot

On the left, click Select to select a user to troubleshoot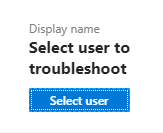 Select a user, click Select at the bottom
Once your user is selected, you can view the full dashboard for this device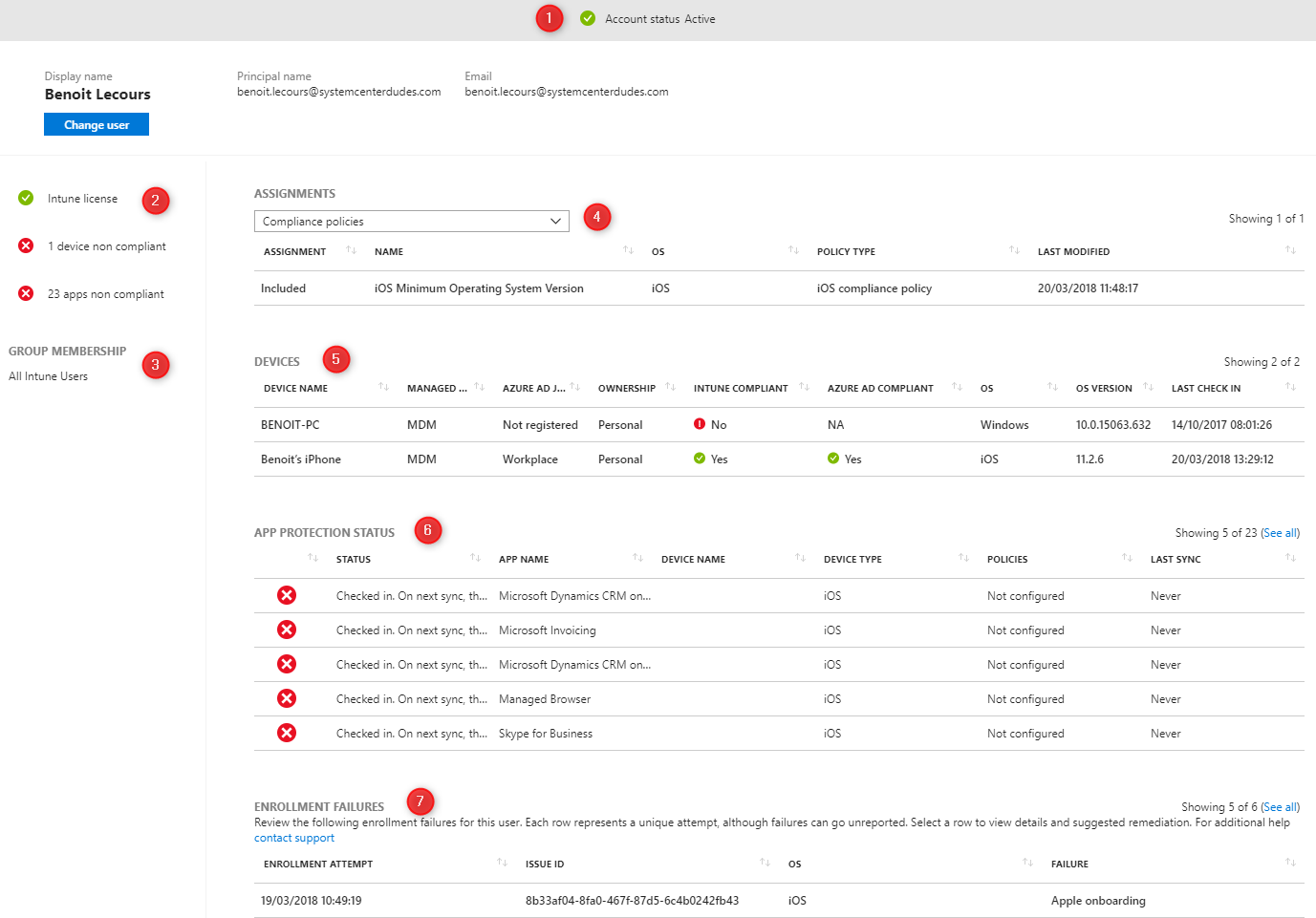 Let's see what every section covers :
#1 – Account Status
Shows the status of the current Intune tenant as Active or Inactive
#2 – User Status
Shows the status of the user's Intune license and statistics about device compliance, number of apps, and app compliance…
#3 – Group Membership
Shows in which Intune group the user belongs.
#4 – Assignments
Details about the assignments for the selected user. A drop-down, let you choose between Mobile apps, Compliance policies, Configuration policies, App protection policies, Windows 10 update rings and Enrollment restrictions. In our example, we selected Compliance Policies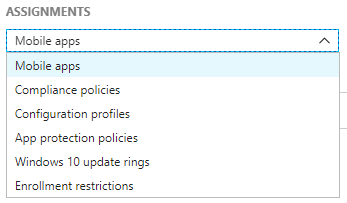 Then you click a policy, you are sent to the Device compliance policy section and you can troubleshoot your policy.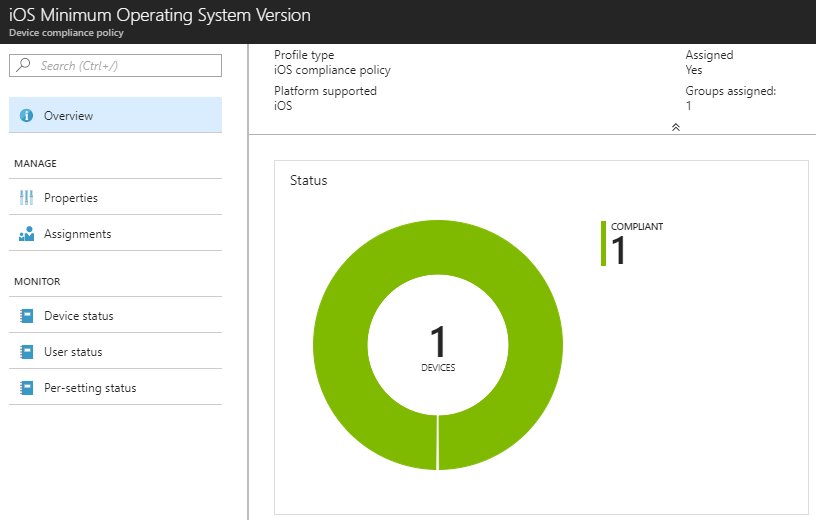 #5 – Devices
Show detailed information about the devices assigned to the selected user.

When clicked, you are sent to the device information pane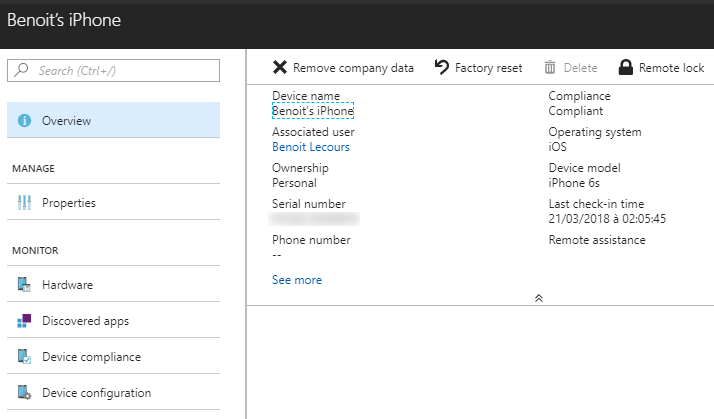 #6 – App Protection Status
This shows the details about the app protection policies that are assigned to the selected user. At this time you cannot drill-down to the app protection section when a policy is clicked.

#7- Enrollment Failure
Shows the details about devices enrollment failures for the user. Each row shows an enrollment attempt.

When clicked on an attempt you are given more detail about the error. In our example, the Apple push certificate was not configured in our tenant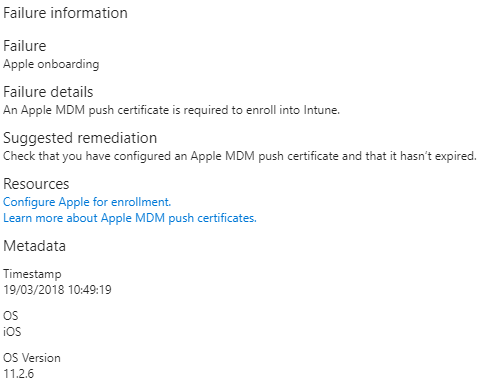 This is a very nice addition to the Intune portal. A must have for your help desk and Intune adminstrator !